First of all WELCOME TO TALES OF TALISMAN
Hi, im PlayBoy

level 90
Job : Assassin
played Tales Of Talisman since 2010.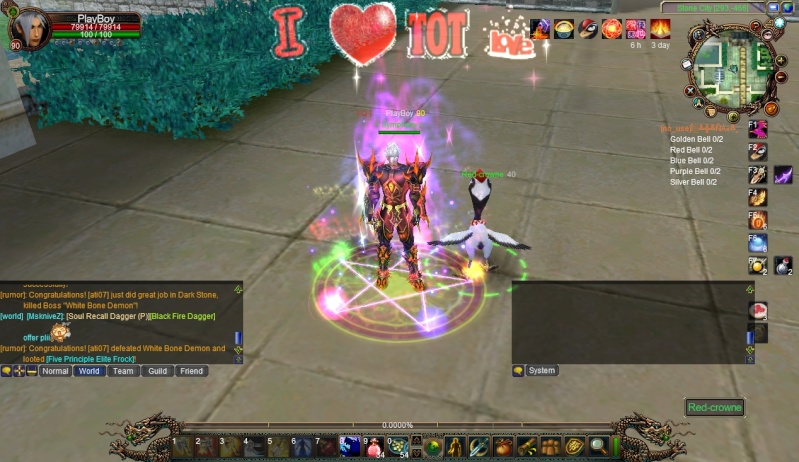 here u go guys...
this is Private Server [international Server]
which is ADMIN by:
[ADMIN] Leo
[ADMIN] Luxury
[ADMIN] xXVDCXx
[ADMIN] Leone
[ADMIN] DevilGhost
FULL OF ADVENTURES and CHALLENGING SERVER!!!!!
its and extraordinary Private Server .. if u guy dont believe it why dont u guys try it.
Download link Server From ----->>
Download
thats is the new client of NEW ERA 2011 ....
New Patch & Guide to Install it.
Patch 29/01/2011
Patch 03/02/2011
New Patch Guide To Install it :
Watch For Patch Guide
<<<----- you can watch it from here
Server Info:
Official Website :
Official Website
or u guys can Just Direct Add
FaceBook
Registration Link :
REGISTER
Change Password:
CHANGE PASSWORD!
T-Point is Free : [9999999]
For T-Point Refill u guys can go to this Link :
T-point Refill
RULES!!!!!!
>>Never Asking ADMIN or GM Item , Gold Or Pills!!!!
>>Never Use Other Language In World Chat or Else You Will get Muted (Just english on world chat)
>>Never Spam On World Chat , Private Message ADMIN or Players.
>>DONT EVER USE BAD WORDS On World Chat Or To Other Player
>>Be Respectful To Each Other
>>Follow The Rules!!

IMPORTANT.
>>Rude People Or Hackers Will Get Banned FOREVER!
>>Jerking ADMIN OR GM will get B A N N E D !
>>Be Friendly.
NEVER EVER TRY TO BREAK THE RULES[ i tell y'all ]
This Server added and event:
Event:
1. Mobs Summon Event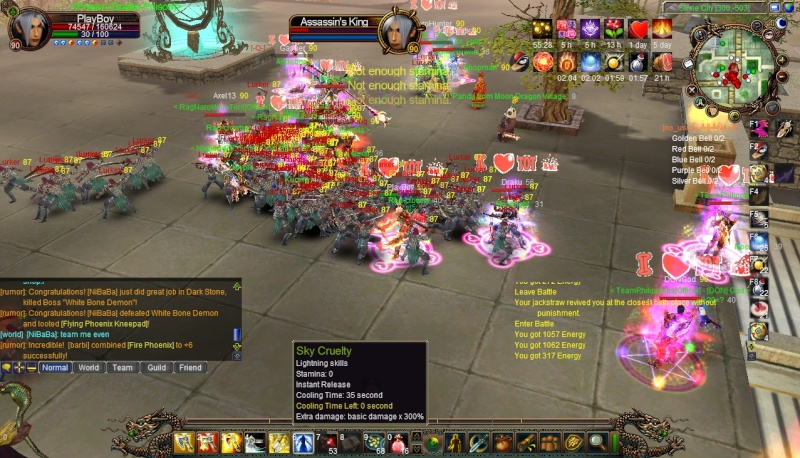 2. Hide And Seek Event
[ Admin Will make Stall to Sell Rare Item ]
SORRY GUYS I DONT HAVE THE SCREENSHOT WILL BE UPDATE LATER.
3.Bosses Summon Event
SORRY GUYS I DONT HAVE THE SCREENSHOT WILL BE UPDATE LATER.
4.NEW NPC SUCH AS ....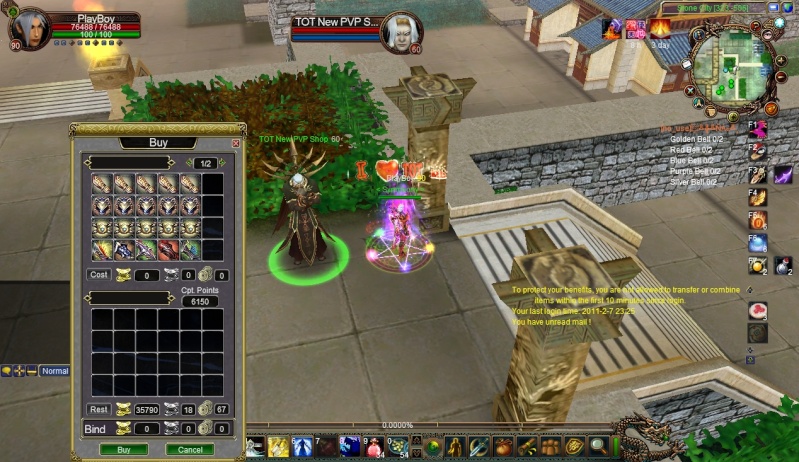 This SHOP is the new added Item From GM[ Gear ]
5.NEW ITEM ADDED .....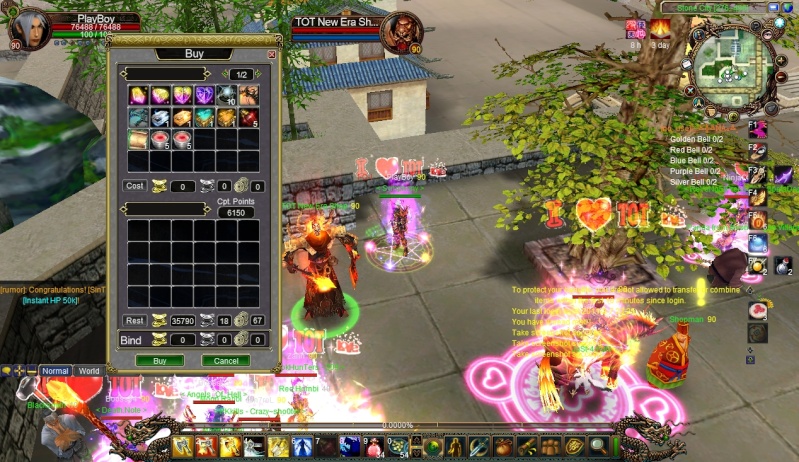 'Right Click'
On The NPC
"TOT New Era Shop"
6.Cave Teleport At Stone City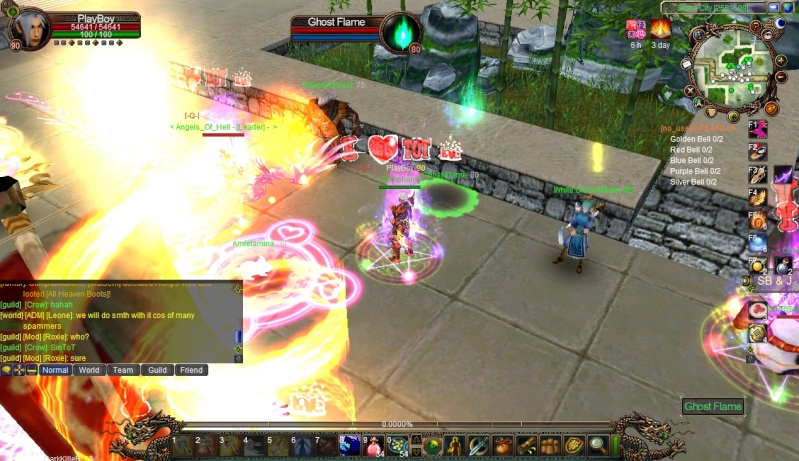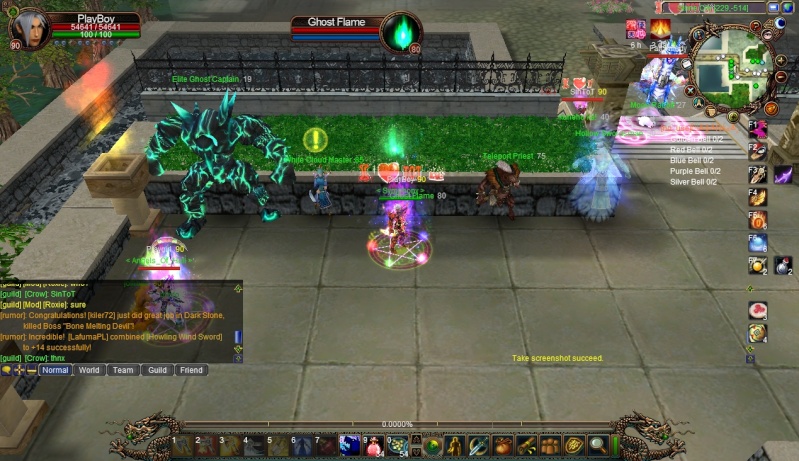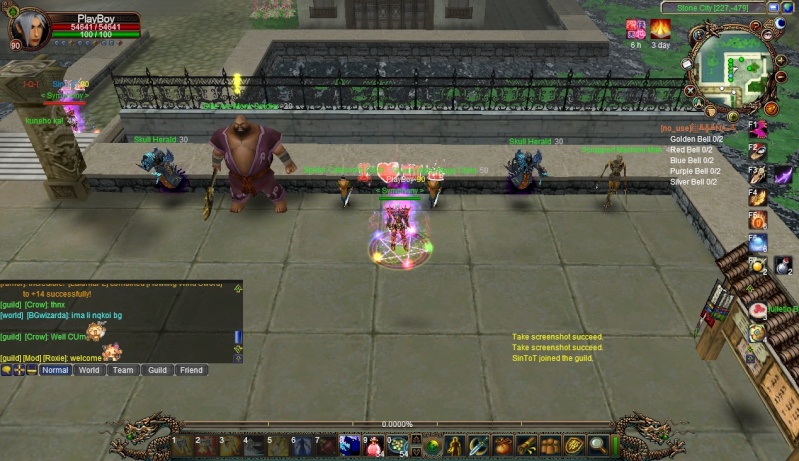 Ohh yeah .....
for NEWBIE (New Players) For Leveling:
>>Maximum Characters Level Is ------>> [90]
>>Maximum pet Level is ------>> [40]
>>for Gold: u guys can farm it inside Murk Woods Cave, Dark Stone Cave & Bamboo Valley
>>Dark stone Cave, Murk Woods, And Bamboo Valley Might Drop Gear [Level 70 - 90]

Job Or Profession Classes!
1. MONK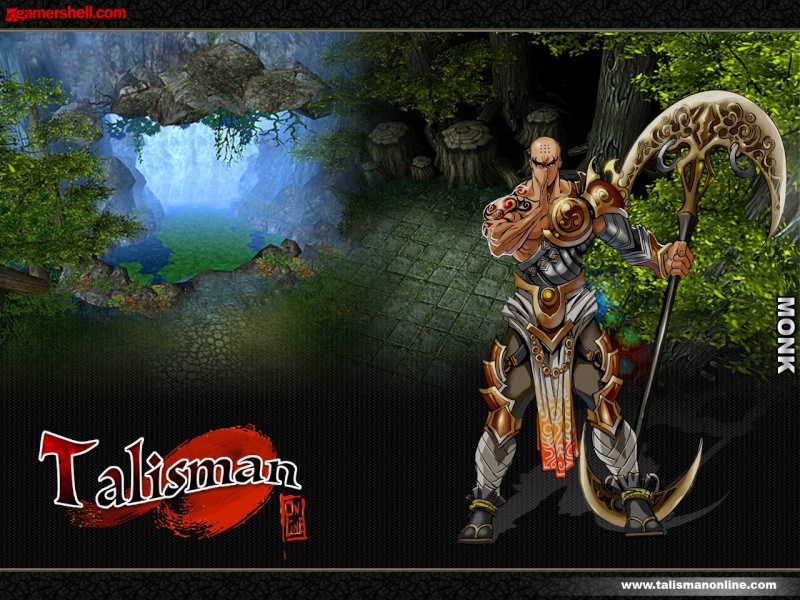 Best Stat For Monk : [color=cyan]
[ VIT / DODGE ]
Or [color=cyan]
[ STR / VIT ]
2. TAMER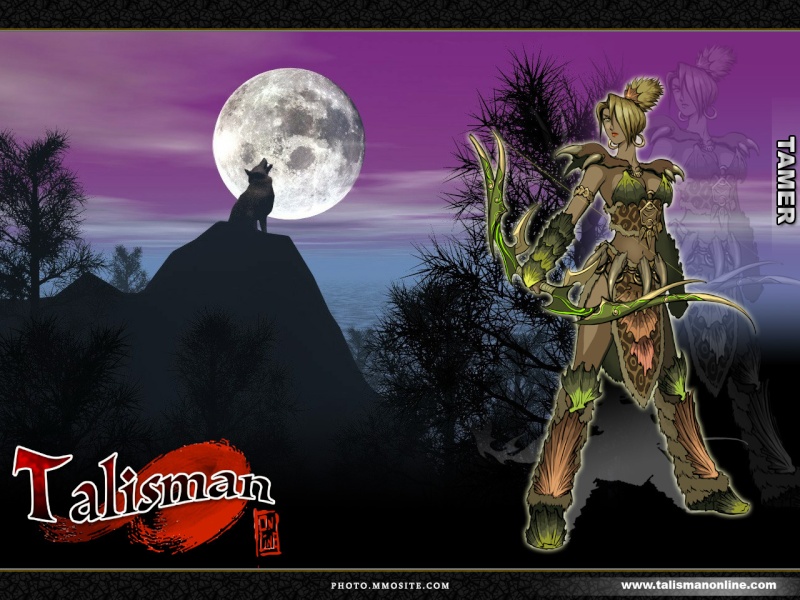 Best Stat For Tamer : [color=cyan]
[ VIT / DODGE ]
Or [color=cyan]
[ INT / VIT ]
3. WIZARD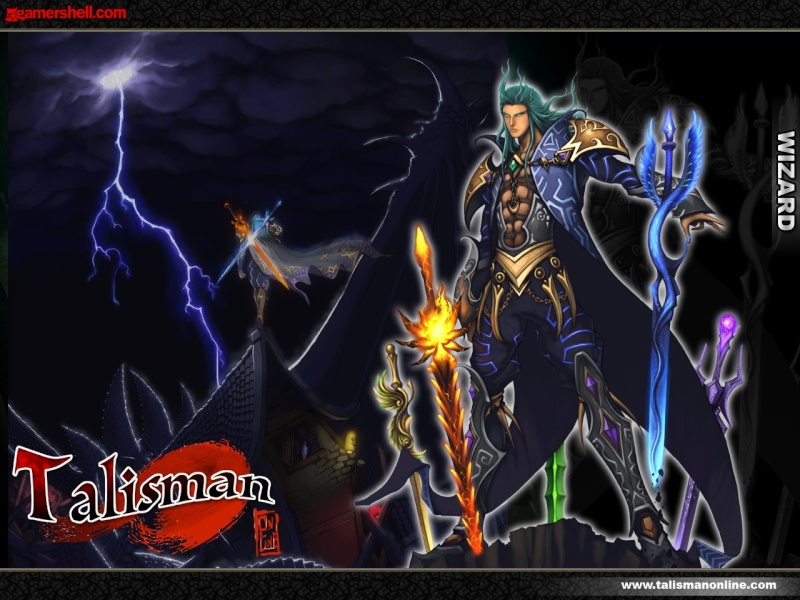 Best Stat For Wizard: [color=cyan]
[ VIT / DODGE ]
Or [color=cyan]
[ INT / VIT ]
4. FAIRY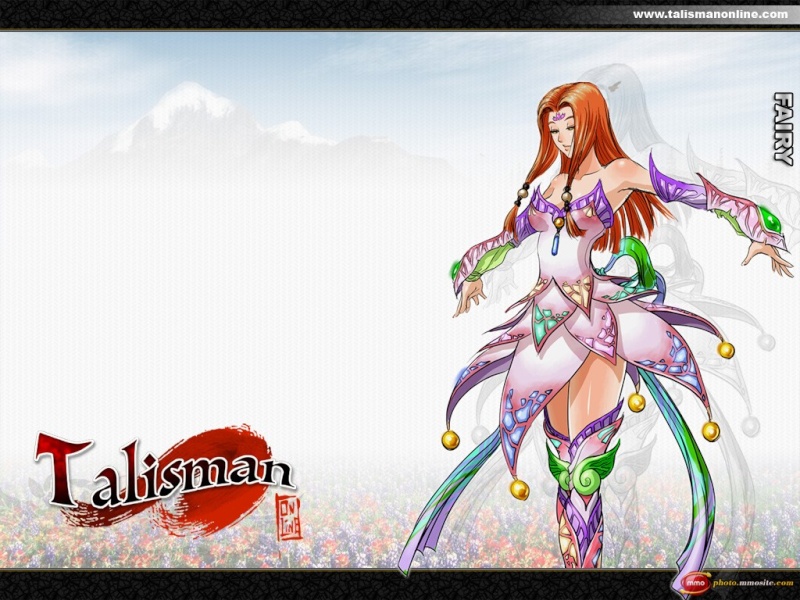 Best Stat For Fairy : [color=cyan]
[ VIT / DODGE ]
Or [color=cyan]
[ INT / VIT ]
4. ASSASSIN
Best Stat ForAssassin : [color=cyan]
[ VIT / DODGE ]
Or
[ DEX / VIT ]
AND
[ DEX / C.S]
LEVELING GUIDES:
From Level 1 - 10[Green Scarp]
From Level 10 - 20 [Sand Village , Tiger Mountain Or The Wounded Camp]
From Level 20 - 30[West Suburbs Of Stone City]
From Level 30 - 40[Ancient Laurel Ground] Or Team Someone To bring You Cave Is More Easier! Cave LW:lol!:
From Level 40 - 50[Scenario Seven Star Stage] If u dont have Complete Gear Try to help from someone.
From Level 50 - 60[Scenario Spider Catacomb] If u dont have Complete Gear Try to help from someone.
From Level 60 - 70[Moon Dragon Village] level 61 must. Go to Silver Fox Cave For Leveling.
From Level 70 - 80[can go to new cave Murk Woods] u guys can start farm valuable item]
From Level 80 - 90[Go hunt Dark Stone or Bamboo Village] to earn [Competition Bonus Pills] and [Level 70-90 Gear]
[BASICS]
HOW TO MAKE A CHARACTERS?
When you have completed account register and enter the game, the next step for you is to create your first TO character. It's an easy job, please follow us:
There are total 6 characters for you to choose now in Talisman Online world as the picture below shows, they are Wizard (male & female), Monk, Assassin, Fairy and Tamer.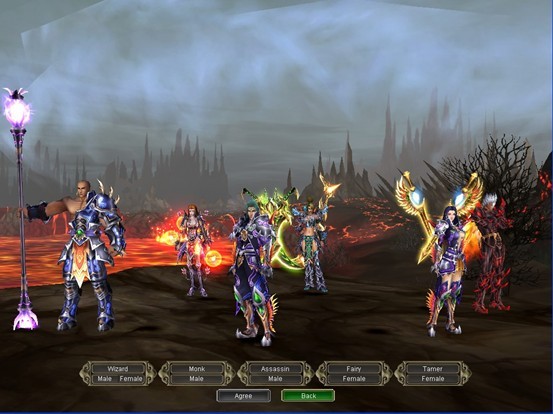 Click on the body of one character to see him/her more clearly. Here we take Fairy as an example: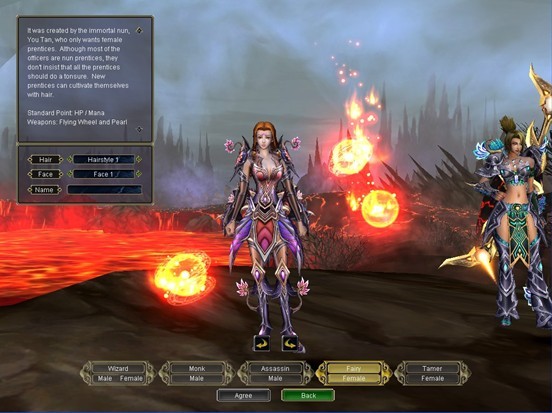 You can check the words on the left blank to know more about the class which you've selected.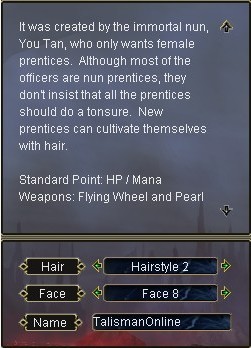 If you'd like to create a Fairy character, what you need to do is to choose her Hair & Face which you like (you can see the effect directly). Then enter a name which you want to give to your fairy.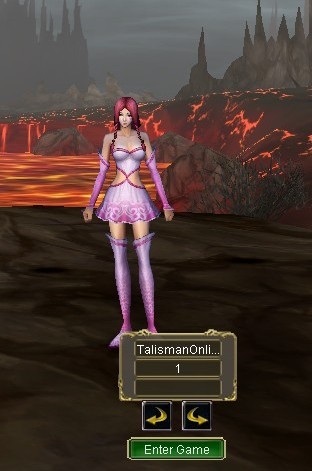 With this step done, your Fairy character is created successfully!
Go to start your Talisman Online adventure now!!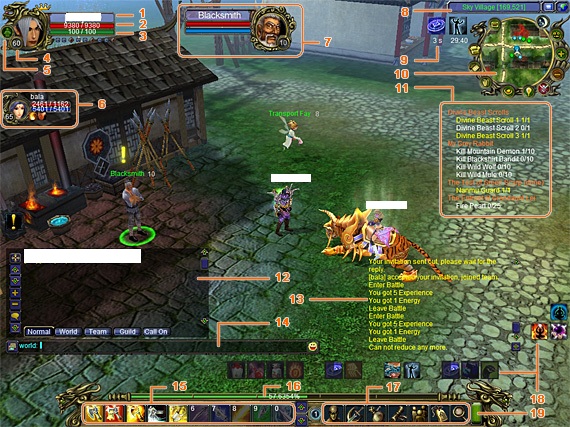 1. Character's name
2. Character's HP
3. Character's Mana or Stamina
4. Character's current level
5. Character's current PK mode
6. Information of teammate
7. Information of the chosen target
8. Character's current coordinate and map on-off button
9. Character's current buff status
10. Function buttons around Mini-map
11. Information of the pursuing quest
12. Information of chatting
13. Character's personal system information
14. Chat Box
15. Hotkeys
16. Experience bar
17. Operation Buttons
18. Shortcut
19. Network Status
This Guide Is Good For Newbie [New Player]
To make Your Own Shop [Stall] and else. Look at This Pictures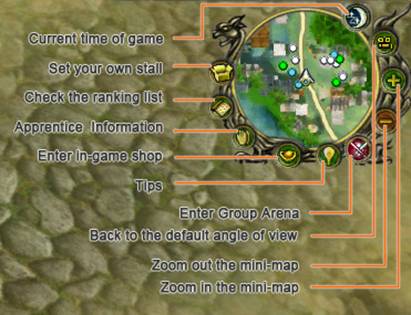 HOTKEY GUIDE
About hotkeys
Hotkeys
1-0: The numbers 1 through 0 on the number pad are the hotkeys for things like skills, acts and useful things. Depending on your character and skills, these hotkeys will be different from player to player. Usually your talismans will be using three of these hotkeys, so keep an eye on these as they aren't static and will be varied depending on what character you are playing.


C: This is the attribute hotkey. This hotkey will open or close the attribute interface in the game. This is where you will go to check on your character's information. This is the same as a typical character page, where you can check to see what health and other levels you have on your character.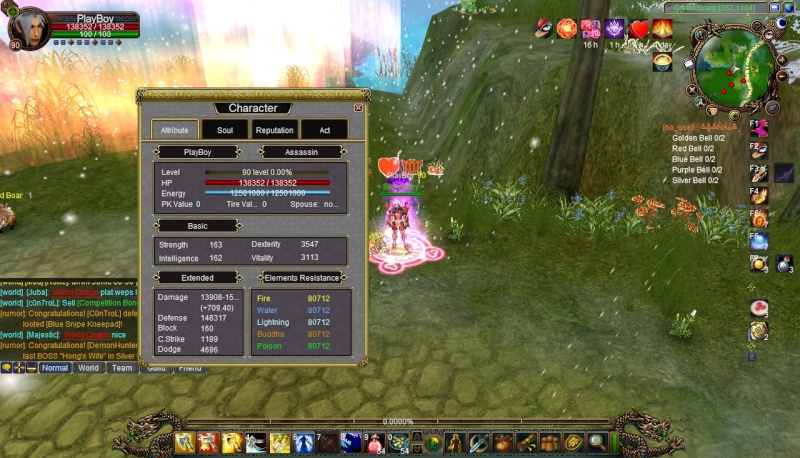 I: This is the item hotkey. This hotkey will open or close the item interface in the game. It is where you will go to check on your character's items. This is just like most character's inventory page, where you will see what items you are currently carrying.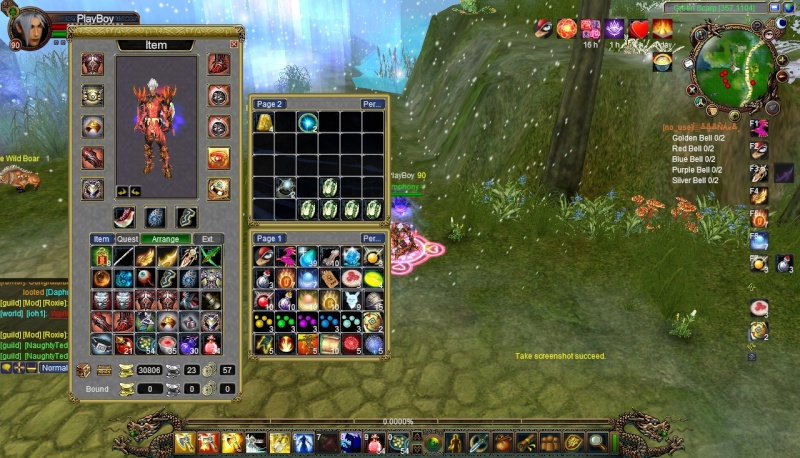 M: This is the Map hotkey. This key will open and close the map interface in the game. It is obviously where you will see a map of your surrounding area to better guide you through the land. You will use this a lot when you are having to get from area to area to keep yourself from going in circles or traveling in the wrong direction.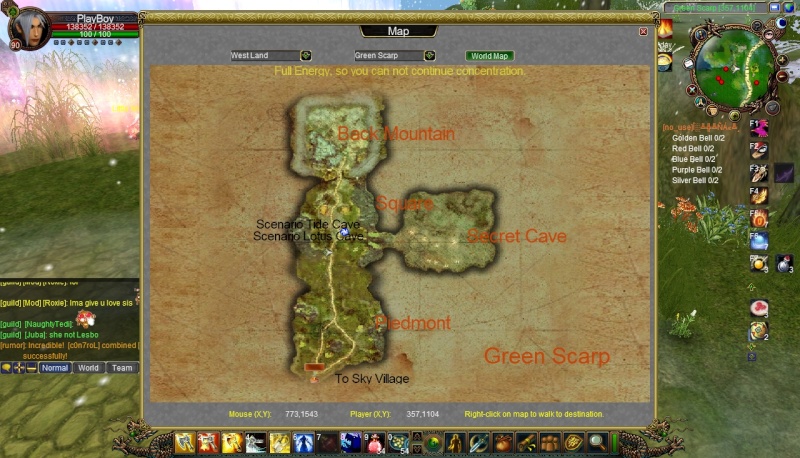 S: This is your Skill hotkey. It will open and close the skill interface in the game. It is where you will use different skills of your weapon or your assistant talisman. The skills hotkey will be used a good bit, and you'll need to remember where its at so that you can get to it quickly.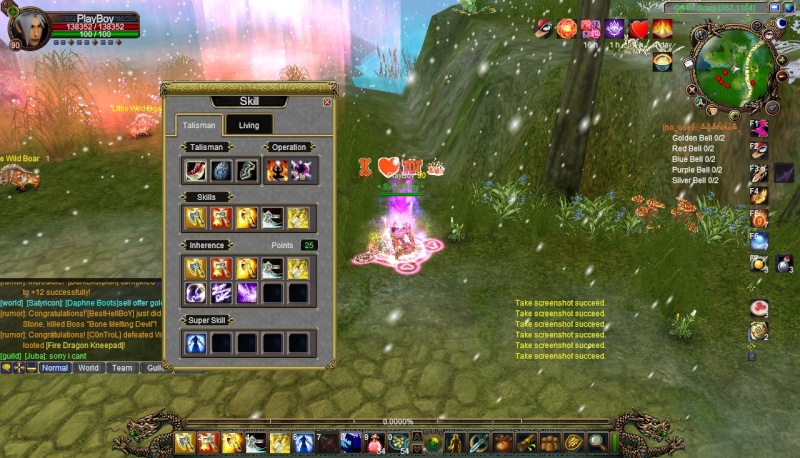 T: This is your Quest hotkey. It will open and close the quest interface in the game. It will check on the details of your quests and help you in the completion of those quests. This key comes in very handy when you forget an aspect of a quest, or just would like to see how many quests you are currently on. See at a glance which ones you've done and need to turn in.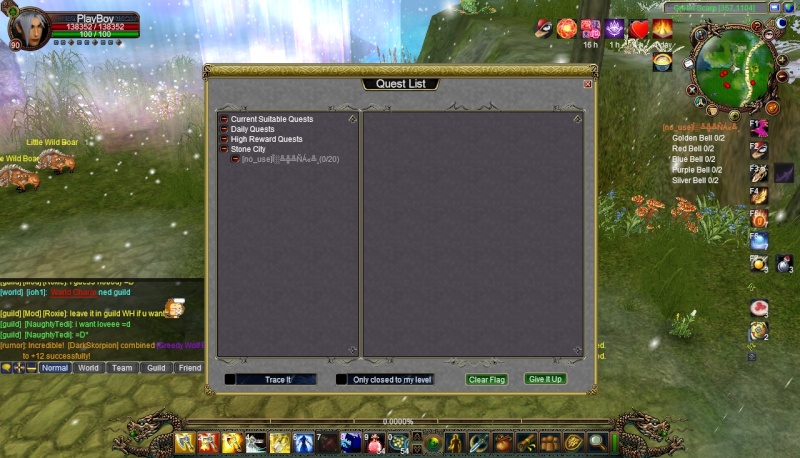 F: This is your Community hotkey. It will open and close the community interface in the game. This will check on your friends, add to your friends list, or will block people from being in your friends circle. This will be like your buddy list where you can check and see who is Online and who is available to help you in a quest or scenario.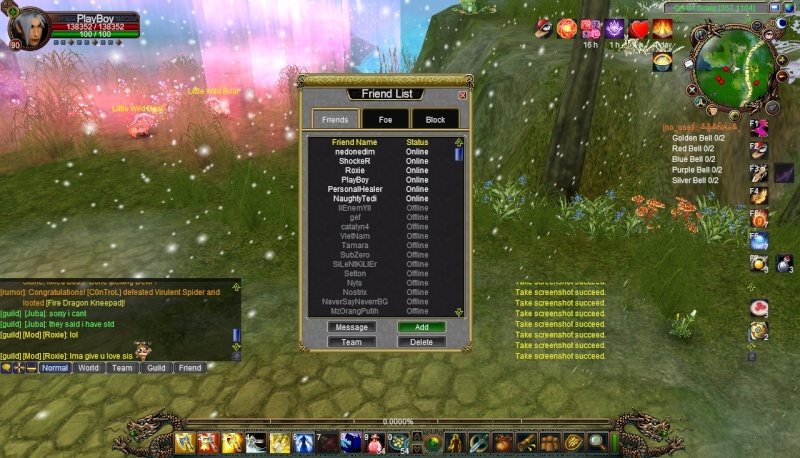 Enter: The Enter hotkey will open and close the chat interface. This will bring up the chat controls and bar. All of the chat features are going to be able to be used from this interface. Enter will toggle the chat in the game.
ESC: This is the System hotkey. This will open and close the system interface set to the system mode. All system mode requests will come up when the ESC key is pressed.
G: For Guild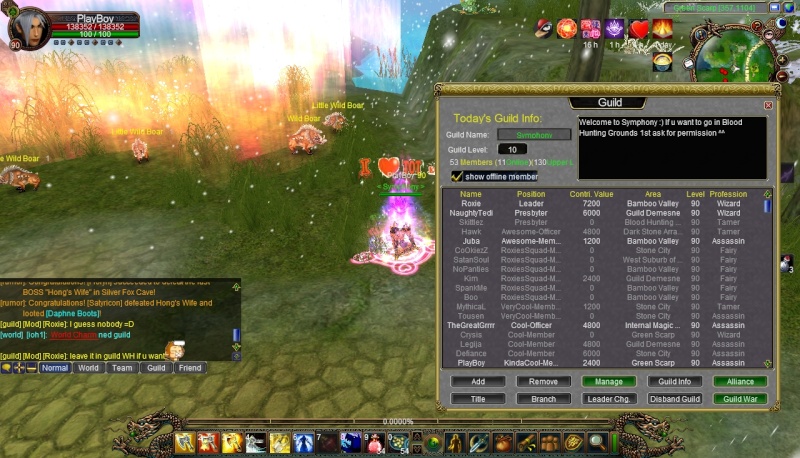 L : Ranking List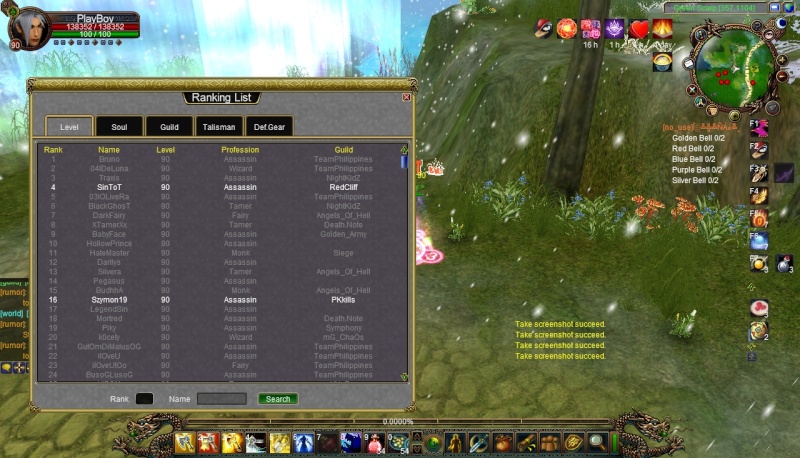 Scroll Up : ZOOM OUT
Scroll Down : ZOOM IN
Overview
As you can see there are a few hotkeys to learn in the game, not tons, but not just one or two. These hotkeys are what you'll need to know as you begin your adventure in Talisman Online.
Auction
NO.1 - 'Right Click' The NPC [ Auctioneer]

NO.2 - SELECT ANY TYPE OF ITEM U WANT TO BUY

NO.3 - Click Search to find either they got sell the item u find or not

APPRENTICE SYSTEM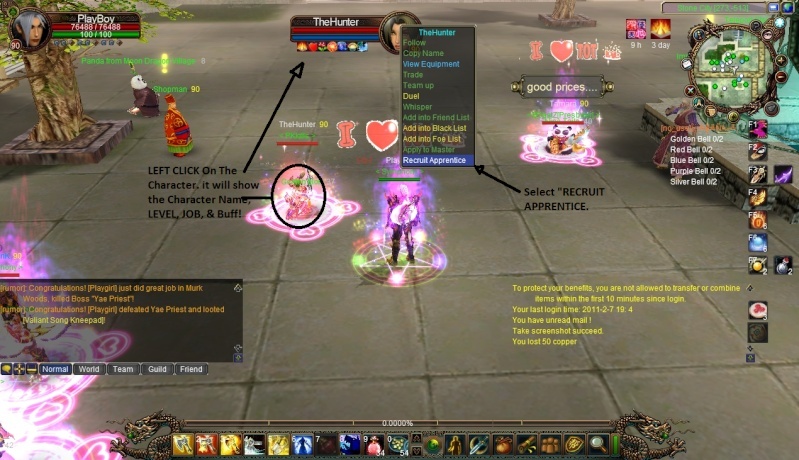 Other Ways To Recruiting Players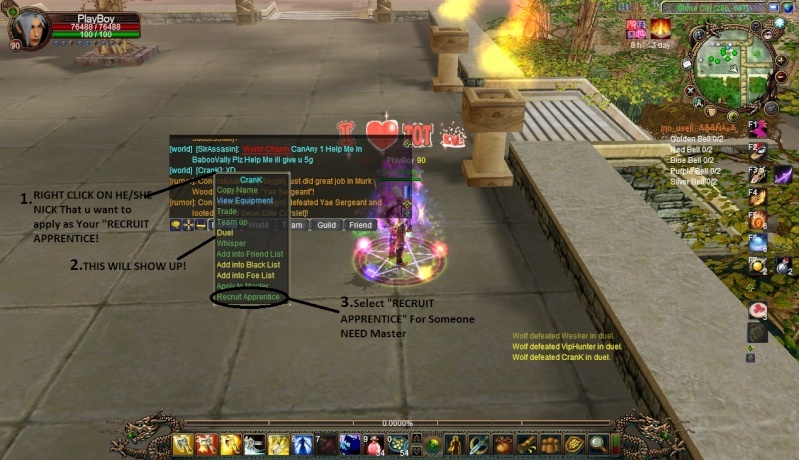 'Right Click' On The Name That Need Master Of Apprentice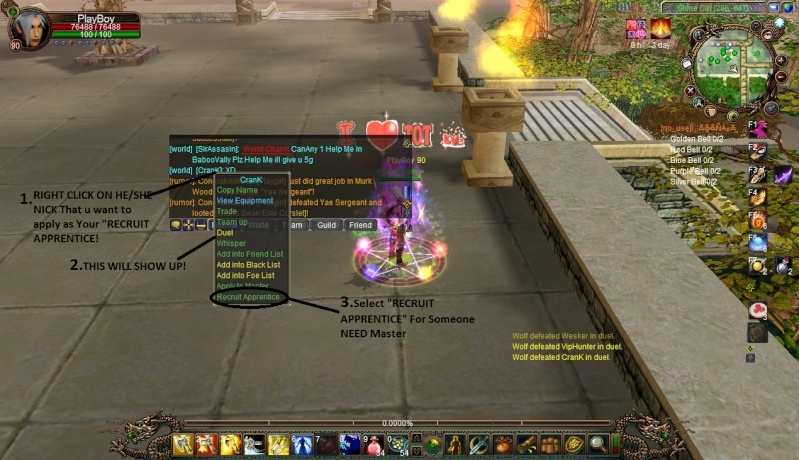 how can find MASTER?
u can write into world chat ....
When do u need Master? at what level?
u must be level 5 - 19 .. once your level more than 19 u cannot apply for master.
Why we need Master Apprentice?
Once Your Recruit Apprentice Reach Level 20 u will get weapon & Assistant talisman with full enchance... so u just Need To Merge it. this is how u merged weapon no enchance to full enchances.
where can get the gift of apprentice system?
u can get the gift from Post Officer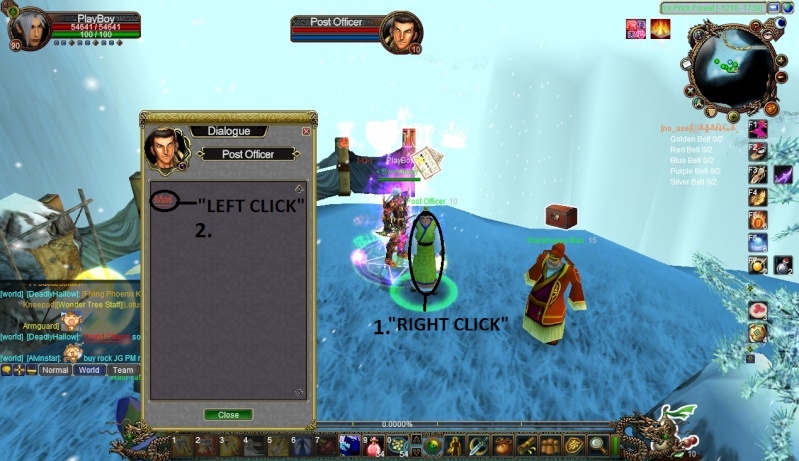 This is guide for u how to merge weapon or Assistant talisman.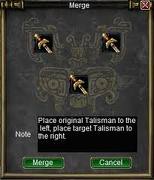 Put Full Weapon Enchance on the Right Box .. And Put Level 1 weapon or Assistant talisman or Left Box. it will automatically Merge!
If Recruit Apprentice player Reach level 90 u will get [Competition Bonus Pills] Once He/She That u're Recruiting reach level 90.
how to get Master?
THIS IS HELP U HOW TO MAKE YOUR CHARACTERS BECOME STRONGER.
1. Combine Your Equipment[ Weapon & Gear ] Only Can be Combine.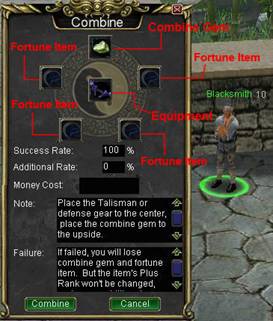 2. Enchance Your Assistant Talisman, And Weapon Also Help Your Character To Become Strong
'Left Click'
On Start Button.. And Wait Until The Bar Of Enchancement Full
AFTER ENCHANCE
LOOK AT THE PICTURES PROPERLY
3.SOUL INFUSION
1.Find Ascetic Fuhu At Stone City or Sand Village
LOCATION OF ASCETIC FUHU AT STONE CITY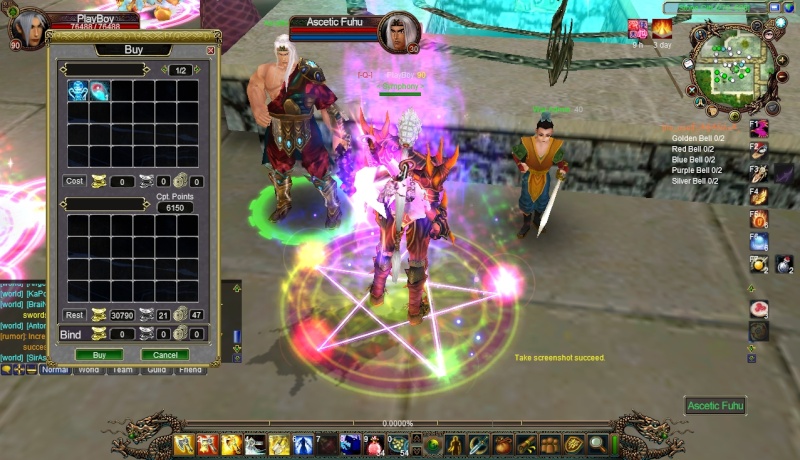 LOCATION OF ASCETIC FUHU AT SAND VILLAGE
'Right Click' On NPC Ascetic Fuhu
Item Needed For Soul Infusion

-
SOUL QUARTZ
-
NIMBUZ QUARTZ
where to put weapon, Nimbus Quartz and Soul Quartz??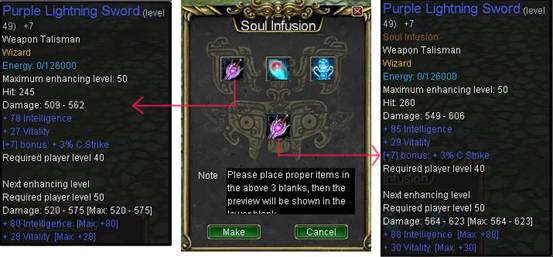 Show the Changes stat of your weapon or Assistant talisman after soul it
How To Remove Soul Infusion?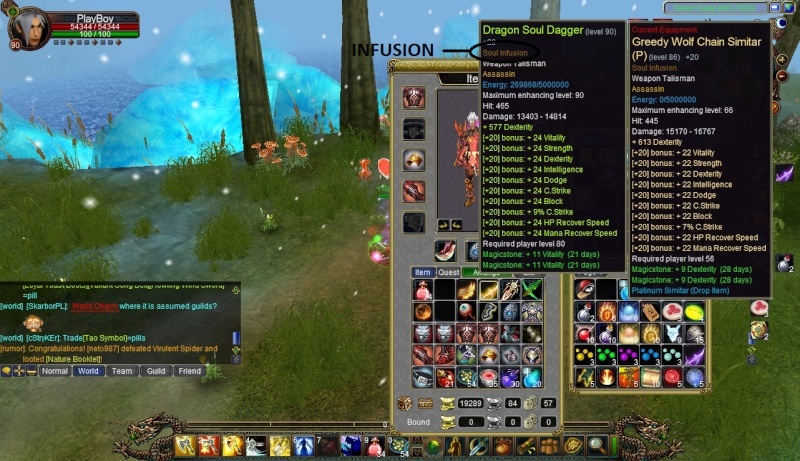 First . u will need this item

-
Freedom Quartz
Where can find it?
Okays, Some ADMIN Told Me This Freedom Quartz only can buy from [ADMIN] xXVDCXx ... just what i ask from [ADMIN]
4. PET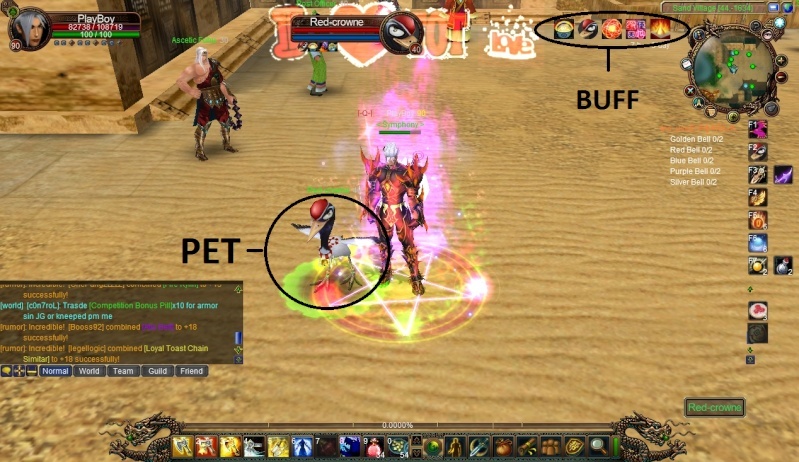 Pet maximum level is 40. It so Helpful .. to give your Character BUFF .. Like 1)Increase Your Defend Attributes.
2)AutoHealing. 3)AutoHealing Mana During Battle or non Battle. 4)increase your HP and Recovery Your HP During non-Battle.
to get the skills you need to buy it From T-point Shop... and 5) Pet Also have skill AUTOPICK. what do u need it buy the skill book from T-Point Shop
Look At This
What is [Competition Bonus Pills]?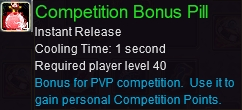 Competition Bonus Pills Is Valueable Item. Among of all Players need them for buying Purple Set DS at TOT New Era Shop!
Competition Bonus Pills is For Purchase Gear From [TOT New Era Shop] there is alots of Amazing equipment for any classes.
i told u guys this server is full or ADVENTURE and CHALLENGING!
Show Us Your Power And Ability That u guys can Make it. i dare u ....

Ohhh theres must be a question....!
where can i get the [Competition Bonus Pills]??
From : Dark Stone, And Bamboo Valley. Murk Woods[Rare Drop If You're Reach Maximum Level]
1 x [Competition Bonus Pills] = 50 Current PVP Score.
Appreciate to Hard Working [ADMIN] Leo & [ADMIN] xXVDCXx
DONT FORGER TO VOTE Tales OF Talisman Through This Link :
VOTE US!
and Dont Forget to Add Me Up As Your Friend
Done By :
PlayBoy
i will help and guides you guys ... Just PM me .. Kinda Active Player OF Tales Of Talisman
[quote]